Our PP-2 Junior Primary House Athletics Carnival took place on Friday, 23rd November 2022 and our Years 3-6 Primary School House Carnival took place on Thursday, 13th October.
Both days provided us with wonderful weather and the new House Polos looked fantastic on the students.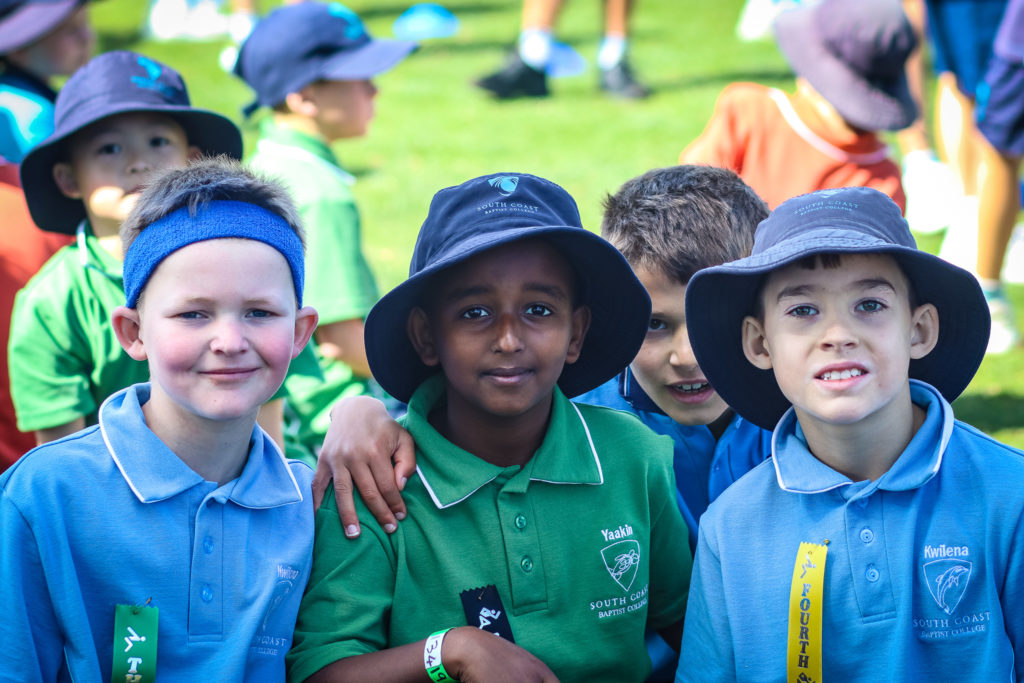 Our top athletes for Years 3-6 went on to represent the College at the CPSSA Interschool Athletics Carnival on Thursday, 3rd November.
All students displayed an excellent amount of athleticism, resilience and sportsmanship. Lucas, Year 3, and Messaline, Year 5 were both Runner-Up Champions for their year groups. Spencer achieved Champion Boy in Year 4, Zoran received Champion Boy in Year 5 and April received the Champion Inter-school Girl medal for Year 6. These students are pictured below with the meritorious shield awarded to the school that scored the highest overall points per students participating. We also won this shield in 2020.