FROM THE PRINCIPAL
Dear SCBC community, We have been blessed recently by the official launching of our Vocal Academy, and Community Fete. COMMUNITY FETE Thank you for supporting us again this year. We love sharing with others the many positive initiatives happening in the life of our college. Our Community Fete was a wonderful opportunity to see what was has been happing in …
NAIDOC WEEK BUSH TUCKER FOOD
NAIDOC Week was celebrated this year with 4Shore Café producing food that incorporated Australian bush ingredients. Kangaroo and bush tomato sausage, Lemon Myrtle potato mash, Pepper berry gravy was featured in the NAIDOC week menu, with many of the students tasting bush foods for the first time. The lower school also incorporated indigenous ingredients in their recipes creating some incredible …
KWINANA INDUSTRIES COUNCIL iWOMEN PROJECT
Two of our Year 10 Secondary students, Vitoria and Jessica, attended an iWOMEN Project over a seven-day period in August. The students gained an appreciation of the career opportunities available to women in the Kwinana Industrial Area and participated in a range of valuable life skills development activities. With further participation in an end-of-year conference, the students will accrue one …
SCIENCE WEEK CELEBRATIONS
Our Young scientists together with their Science teachers celebrated Science Week from 16th August to 20th August 2021. An array of activities were planned by Secondary lab technician, Ms Blessing Chikabida, to highlight the different branches of Science. To start off the week, Mr. Rainer Winkler added a 'Daily Science Fun Fact' to the Student Notices which were read out …
YEAR 12 GEOGRAPHY EXCURSION
Our Year 12 ATAR Geography class teamed up with Carey Baptist College to attend an all-day excursion into the Perth CBD to gain a better and more immersive understanding of Urban Planning. The day started with a talk from a senior town planner and Manager of Development Services from the Town of Victoria Park, Robert Cruickshank. Robert discussed the various …
YEAR 10 OUTDOOR EDUCATION EXPEDITION
The Year 10 Outdoor Education expedition was held from Monday to Friday, in week 4. Inclement weather meant that the original plans to head straight into Boranup forest and camp overnight surrounded by tall trees had to be modified to maintain student safety. Students were delighted to find themselves in beds with hot showers available at the Scripture Union Camp …
WRITE A BOOK IN A DAY
The "Write a Book" in a Day competition ran as an optional activity for students in Years 7 to Year 12 on Monday, 23rd August. The competition was a great opportunity to live out our motto of "rigorous minds and compassionate hearts" as it required students to work for 12hours creating a 3500-5000 word book while raising money for the Kids' Cancer Project. The books that the students created will also be …
VISUAL ART INSPIRES OUR MISSION
This year in our Year 8 Visual Arts Specialist class, students were commissioned to use the school mission statement; Rigorous Minds, Compassionate Hearts" and create a mural design. Each student carefully researched and came to an understanding of these words, and responded in their own style by designing awesome 'mini murals'. During this process, students met with Luke O'Donohoe, a …
DEBATING
Throughout semester one, fourteen SCBC students from Year 7 and Year 8 participated in the Western Australian Debating League (WADL) as part of the Gifted and Talented program. These students engaged in fun yet rigorous early morning debating training sessions, lead by Mrs Zenia Smit, as they prepared for the evening debating competitions held monthly off campus. In these morning …
ACC INTERSCHOOL CROSS COUNTRY CARNIVAL
On Thursday, 27th May, 35 Secondary students travelled to Perry Lakes Reserve to participate in the ACC Interschool Cross-country carnival. Throughout the day, students competed against students from over 70 other private schools in Western Australia. Students enjoyed the day with some great weather, the opportunity to meet new friends and represent the school out on the track. A special …
ACC INTERSCHOOL AFL CARNIVAL
Our Year 7 Secondary students had the opportunity to play AFL and represented our College at an Interschool ACC carnival. It was an awesome day and we were proud of our students who weren't afraid to tackle and play tough hard footy. They also showed good sportsmanship and were friendly to the opposition. Stand-out players in the girl's team were …
TOURNAMENTS OF THE MINDS
On Saturday, 28th August, two of our Primary College teams in the West Australian Regional Finals for Tournament of the Minds were held at Edith Cowan University, Joodalup Campus. One team chose the STEM discipline and problem solved their way through a challenge involving sending objects into Space. The other chose the Social Science discipline and investigated a global issue …
YEAR 3 SCITECH EXPERIENCE
Our Year 3 students had a wonderful time on their recent excursion to SciTech. The trip included The Perfect Firestorm show, The Planetarium and free time to explore the exhibits. The Perfect Firestorm show explored how weather can affect the way a fire behaves, how they build and why fires get out of control. There was also an investigation on …
SPELLING BEE ACHIEVEMENTS
On Wednesday, 25th August, a group of 6 students represented our College at the IPSHA Spelling Bee hosted by Methodist Ladies College in Claremont. Our students performed exceptionally well with one of our Year 5 students, Michael R, placing 2nd in his age group. Our Year 6 students were also outstanding on the night with Zoe W, placing 3rd and …
MUSIQUE MUSIC FESTIVAL
On Friday, 13th August, students from Year 2 to Year 6 who are learning to play a musical instrument participated in our annual Musique Music Festival.  It is an event to give students the opportunity to perform in front of an audience in a non-threatening and friendly atmosphere.  Performing in front of others can be very scary but our students …
FOOTY COLOURS DAY
On Friday, 10th September our Primary students from Kindergarten to Year 6 had the opportunity to wear their favourite Sports Team/Footy Colours to School in place of their normal uniform. An optional gold coin donation on the morning with all funds raised donated to the 'Fight Cancer Foundation'. The Primary School raised a total of $483.35 through gold coin donations …
PRIMARY CROSS COUNTRY
Year 1 to 6 Primary School Cross Country Results 2021 The Year 1 to 6 Primary House Cross Country Carnival was held on Thursday, 26th August. The weather held out long enough to complete all of the races, and all of the students across these year groups employed maximum effort. It was great to see some of the classroom teachers …
YEAR 5 CAMP ADVENTURE
From Thursday, 27th May to Friday, 28th May, our Year 5 students attended a two-day, one-night camp at Camp Cooloongup in Baldivis. The purpose of our camp was to build community, cultivate character and develop independence. Students had the opportunity to take part in various activities and be challenged to step outside their comfort zones. Activities included archery, the flying …
YEAR 4 EXCURSION
Our Year 4 students had a wonderful time on their recent excursion to Fremantle. The trip included visits to The Shipwrecks Museum, WA Maritime Museum, and Fremantle Prison. Our session at The Shipwrecks Museum took the students back in time through the centuries to the height of the Age of Discovery and Exploration. The activities were focussed on learning about …
YEAR 1C TREE CREATION
Our Year 1C students have been very busy learning about trees, seeds, and how these grow in our surroundings.  During the inquiry time, they have created a life-size tree within the classroom, and small trees using clay and wire. They investigated how seed pods burst open with different forms of heat. We created bugs using the seed pods.  Some students …
FIRST MAYOR OF THE JUNIOR COUNCIL
Our College participated in the Junior Council for several years, and this year is the first time that one of our students, Grace Trimble, was selected as the Mayor of the Junior Council. The Junior Council is a group of Year 6 Primary School students that meet once a month at the Rockingham Council Chambers to discuss, debate, and vote …
SCHOOL COMMENCES TERM4
We hope that you and your family will have a fun and restful School holiday and we look forward to our student's return on Monday, 11th October 2021.
OPERATION CHRISTMAS CHILD
Our College mission is to shape rigorous minds and compassionate hearts. We provide various opportunities for our students to develop rigorous minds and compassionate hearts throughout the year through various projects. One of these opportunities will be to participate in the Operation Christmas Child initiative. This is a way for our students to bless children in need across the world …
VACSWIM ENROLMENTS NOW OPEN!
Primary school Enrolments are now open for VacSwim swimming lessons during the October and summer school holidays. VacSwim offers fun lessons at beach or pool locations. They are a great school holiday activity and they teach valuable safety skills to help keep your child safe in the water. Enrol at education.wa.edu.au/vacswim Secondary school If your child is over 13 years …
BECOME A MEMBER FOR A GOOD CAUSE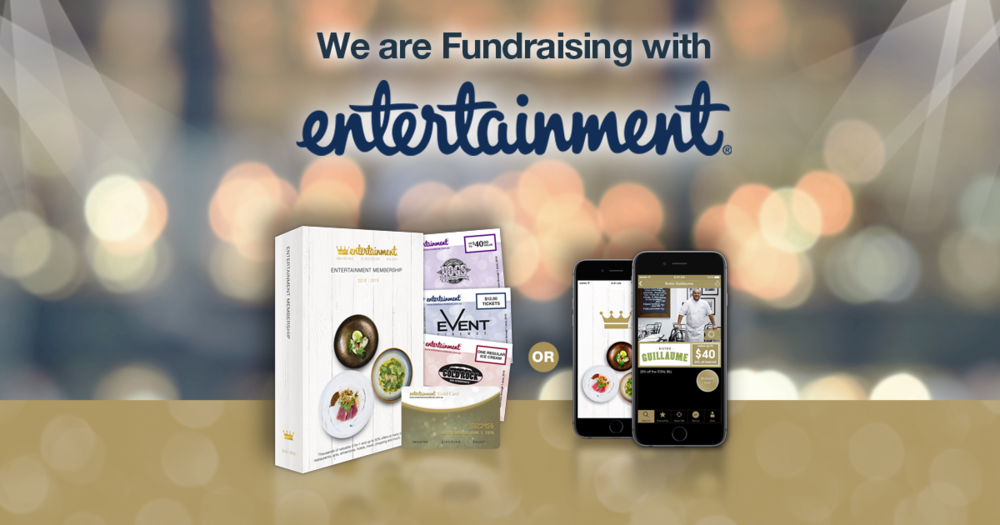 We are excited to announce that we are fundraising with the Entertainment Membership. Your Membership, your way! Entertainment Membership can start anytime - you'll always get a full 12 months of savings no matter when you purchase. Simply Order your Membership online at www.entbook.om.au/9211e03Activate your Membership and download the Entertainment App from the App Store or Google Play. Log in …
BUZZING CHILDCARE CENTRE
It has been a very busy few months at the Childcare Centre as our community continues to thrive. We had some big events happen and we extend our sincere appreciation to our children and families for their participation and support. In July, our Centre took part in Naidoc week. It was a way to celebrate the history, culture and achievements …