FROM THE PRINCIPAL
Dear SCBC Community, This Newsletter is an ideal opportunity to share exciting news about 2022. Gymnasium in 2022 By the end of next year, we will have a new purpose-build, fully equipped gymnasium. This will give our students access to an exceptional sports facility in 2022. The gymnasium is the first section of a larger scale Sports Centre. Bigger picture, …
2022 FEES UPDATE
Dear SCBC Community, 2021 has seen another year of growth for the College, with many new families joining our community. The increase in demand has led to an increased investment in the College, providing further opportunities for our students. Part of good stewardship of this new season of growth is ensuring our plan for the future is grounded in sustainability. …
YEAR 12 FAREWELL
To begin the farewell celebrations for the graduating cohort of 2021, on Wednesday 13th October, our Year 12 Students travelled to the Rockingham foreshore to continue a SCBC tradition of fish and chips on the beach followed by jumping from the jetty to celebrate the end of 12 years of schooling. This was followed the next day by a farewell …
VOCAL ACADEMY OFFICIAL LAUNCH
On Friday, 10th September, we officially launched The Vocal Academy with a spectacular concert in the College hall. Students performed a variety of contemporary tunes accompanied by a live band and an amazing light show to an audience of over 250 people! The performers swallowed their nerves and gave engaging performances, dancing through the crowd and interacting with the audience. In attendance was Mr Mitchell (Principal), Mr …
FORESHORE CONCERTS
On Friday Week 8, the Year 11 Vocal Academy students performed the second show of our Foreshore Concert Series, this time at the Gary Holland Centre. Featuring Madelyn Baker, Felicity Hughes, Lachlan Goffage & Chante Botha as well some of the Year 11 Cert students, tunes from the likes of Olivia Rodrigo, Elton John, Benee, Surfaces Dulcie and more had …
YEAR 11 ROTTNEST ISLAND
The Year 11's together with some staff were fortunate enough to spend some together on the beautiful Rottnest Island. Despite the rain and the bumpy ferry ride, in no time at all, everyone seemed to embrace the 'laid back' island atmosphere. We had plenty of time for relaxation and fun, making use of the many water activities on offer, and …
CYBERTAIPAN
Our Secondary College entered a team for the first time into the CSIRO Australian Youth Cyber Defence Competition called the CyberTaipan. CyberTaipan is a competition where students score points by finding and fixing cyber security vulnerabilities, strengthening systems, and maintaining critical services. We competed against over 140 teams nationally. Lewis, Lachlan and Tate spent 6 hours dealing with vulnerabilities on …
ACT-BELONG-COMMIT
The Rockingham Photovoice awards took place in October.  The theme was Act-Belong-Commit, where students use photography and a 'voice' to show how to stay mentally healthy by Acting – doing something, Belonging – doing something with others, and Committing – to do an activity with others.  SCBC General Design Photography students had 17 photographs exhibited at the Gary Holland Community Centre this year.  At the awards …
CELEBRATING CHILDCARE
Children's Week 2021 kicked off on Saturday, 23rd October, and finished on Sunday, 31st October. For our Centre, this is an extremely special occasion. On a daily basis, our Educators witness our children embarking on their early learning journeys. For this year's Children's Week, the theme is based on UNCRC Article 15, whereby children have the right to choose their friends, …
VACATION CARE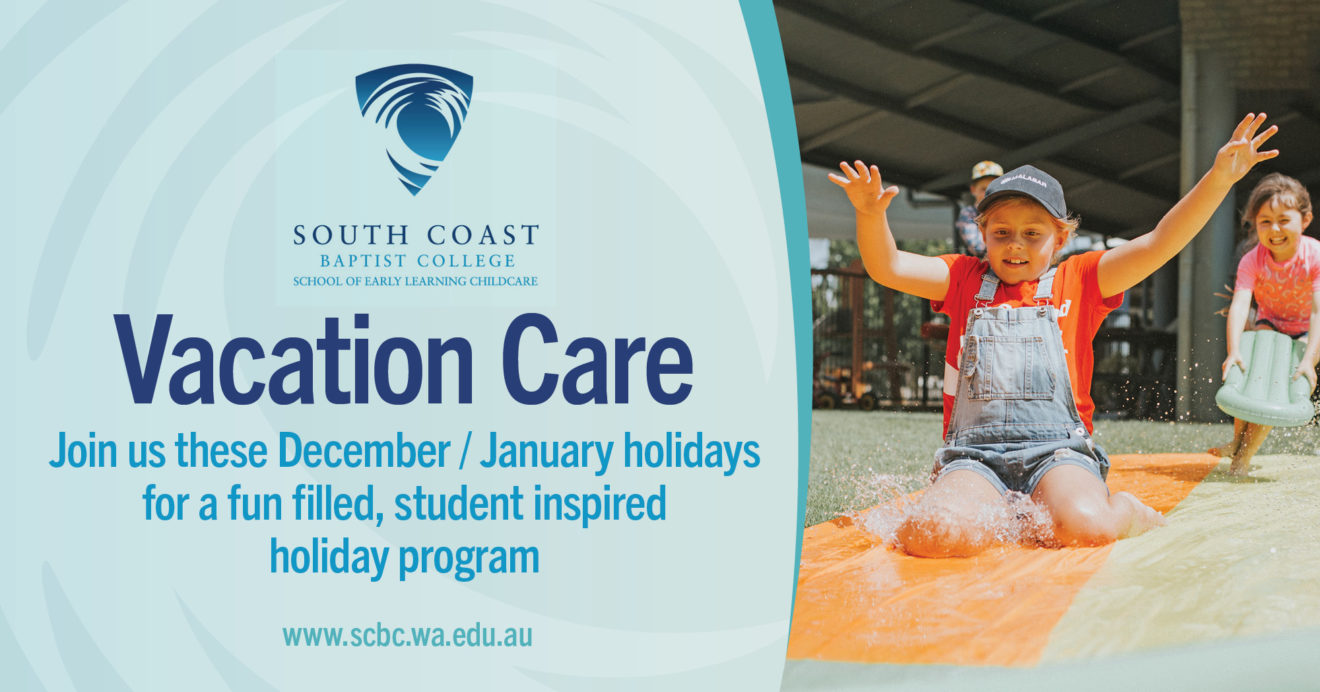 Limited days available. Visit our website www.scbc.wa.edu.au for more information on how to enrol or contact our welcoming Childcare staff on 9540 4444.
ACADEMIC ASSEMBLY
Across the academic year the Primary School recognises Pre-Primary to Year 6 students at Term Assemblies in a variety of ways. This includes acknowledgement of students' sporting achievements, musical performances and involvement in external interests and pursuits. Today we held our annual Academic Awards Assembly, celebrating the effort, learning and outstanding academic achievement of students in Years 4 to 6. …
KINDY 2 & 3 PROJECT
What's amazing about you? In the beginning of the year we started with a project in both the Kindy 2 and Kindy 3 classes. Kindy 2 – all about you and Kindy 3 - all about me was our initial theme, but this quickly morphed into 'what's amazing about you'. Which led to what's amazing about moms and dads and …
CASTAWAYS SCULPTURES
Our Primary College students have been involved in creating a sculpture from recycled materials for the Castaways Sculpture Awards which was held at the Rockingham Foreshore between 23rd October to 31st October. This was our entry made by Year 3 and Year 4 students of the Primary Art Club: "A kookaburra in a Moodjar Tree" by South Coast Baptist College …
NUMERO TOURNAMENT
We had some of our Year 5 & 6 students compete in a Numero Tournament. This tournament was hosted by Mandurah Baptist College. Our College entered 3 teams into the Coastal Heat for the first time and played well against very experienced opponents. There were individual events, team events and even 'scramble' events which had students out of their seat …
MS READATHON
The MS Readathon competition ran for the month of August. Our students were challenged to read as many books as they could whilst being sponsored by friends and family members to raise money for MS. Our Kindy to Year 2 teams raised an exceptional $14,633 and read thousands of books which we are so proud off. Each student who participate …
WELLBEING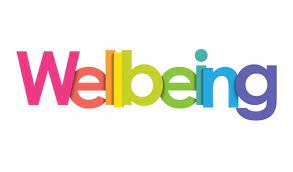 BOOK FAIR
Christmas is around the corner and books can make a great gift. So come on down to our Library and support our Book Fair from 24th to 26th November. EFTPOS available.
2022 SECONDARY ASSISTANCE SCHEME
Families with students in Years 7-12 in 2022, may be eligible for up to $350 towards school expenses. The Government provides this allowance to assist eligible families with secondary students. To be eligible for the allowance, the parent/guardian must hold a Centrelink Health Care Card, Centrelink Pensioner Concession Card or Veterans Affairs Pensioner Concession Card, which is valid during Term …